Challenge
SCA, a leading global hygiene and forest products company, wanted to develop practices to support ongoing innovation within its Baby Care Category. In a product space accustomed to incremental innovation rather than disruption or sharp product differentiation, and facing challenges of stagnating consumption of diapers in the Nordic market, SCA was curious how the development of a design-driven strategy might give them a new approach to product development.

Approach / Methods / Tools
Normann's value constellation
stakeholder maps
customer journey maps
contextual interviews
customer lifecycle map
moodboards
business model canvas
Stagegate & GameChanger models
service dominant logic
double diamond innovation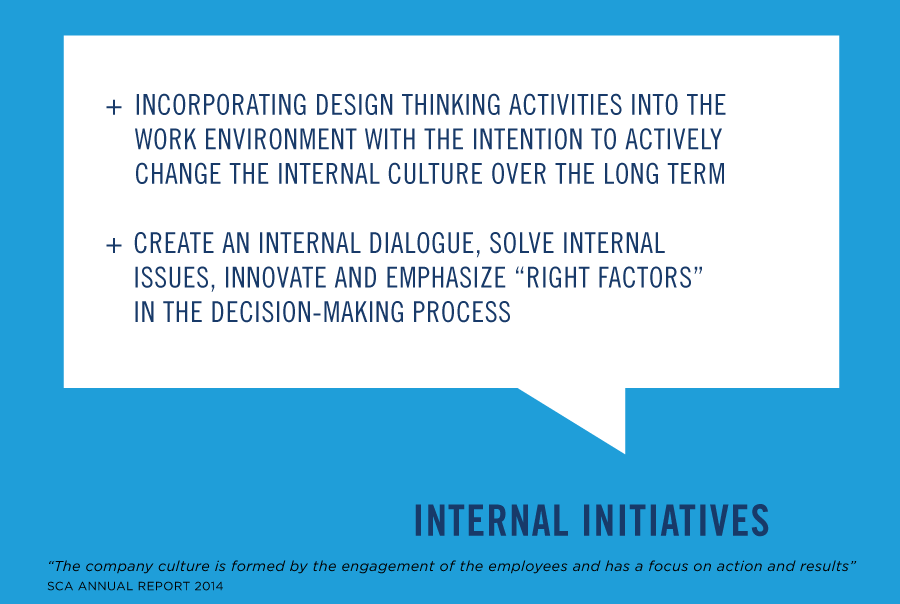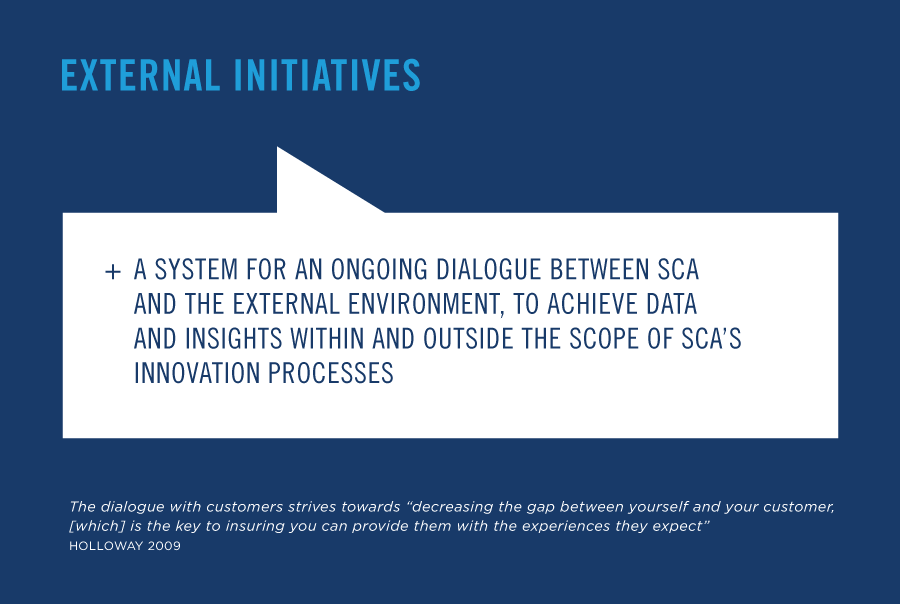 Learnings & Impacts
In our research, we found that there was a need but not a practice of ongoing dialogue between SCA and its consumers. To facilitate this exchange and we delivered a toolkit of methods and a step-by-step approach, called SCA Connect, to make it easier for SCA to begin to involve their customer in the product development process in an ongoing and meaningful way. This toolkit included internal and external initiatives, and a decision-making process.
Based on research and analysis of the challenges surrounding SCA, our five-person team created a strategy that leveraged design methods within and outside of the borders of the organization to facilitate dialogue, align stakeholders, enhance the decision-making process, and create space for innovation.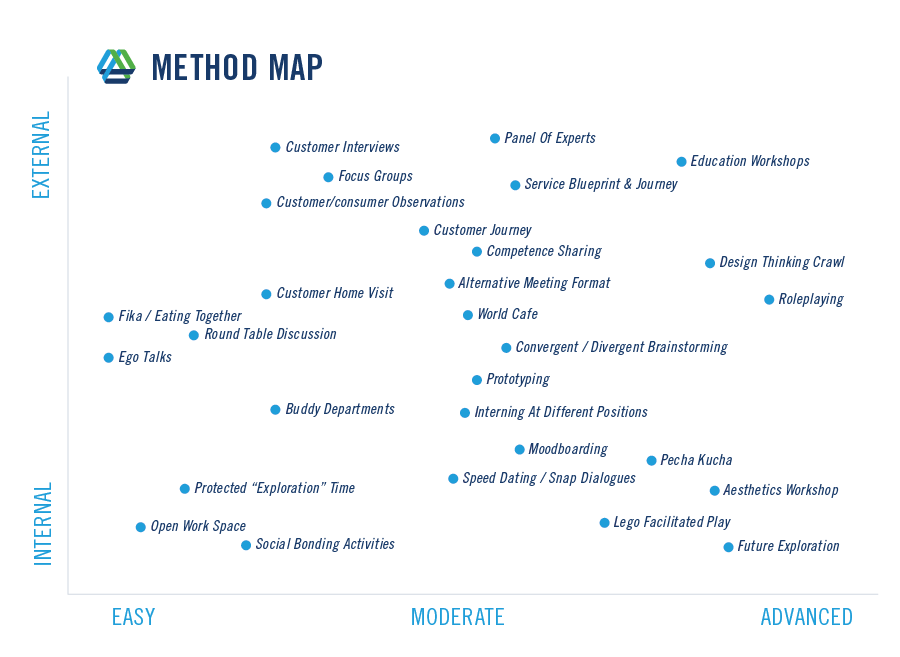 Etc.
Design, Strategy & Innovation / 5 week course @ HDK
Team: Emmy Hall, Mira Joo, Triin Mand, Mia Nyblom, Lindsay Tingstrom